Consulting, designing and installing conveyor belts
NGUYỄN ĐỨC TUẤN - 11/04/2019
Bao Tien industrial co.ltd receives conveyor design and consultancy, production and installation of conveyor belts according to customer requirements such as: industrial conveyors, chain conveyors, PU conveyors, PVC conveyors, belt conveyors, drying conveyors ... Consulting, designing, manufacturing, repairing, upgrading and installing conveyor systems, Conveyors for factories, garment, food, electronics, etc.

Conveyor belts designed and put into use by Bao Tien industrial co.ltd always meet the technical and artistic requirements, especially they meet the lifespan that customers want despite operating in a high-intensity environment.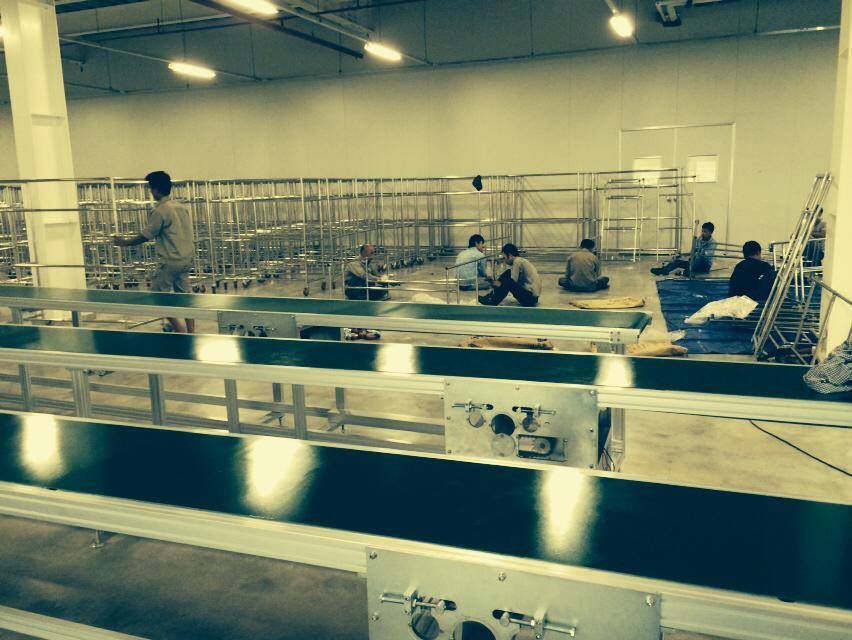 Installing a conveyor system in the production line is essential for businesses, in order to promote and improve production, increase labor productivity, speed up the production process to meet market demands. . When using conveyors in production, businesses minimize the labor force of workers, effectively increase the manual production, increase the automation in production, bring manufacturing enterprises to a range new high. The design of conveyor belts suitable for each manufacturing industry is very important to ensure good conveyor operation and cost savings for businesses.
Bao Tien industrial co.ltd with many years of experience in conveyor design will give customers the best solution to improve production efficiency, assembly conveyor with high durability, low cost, suitable for production environment. We put our customers' interests above to design the best conveyor belts.