Vingroup invested in Vu Yen island ecological urban area in Hai Phong
NGUYỄN ĐỨC TUẤN - 09/04/2019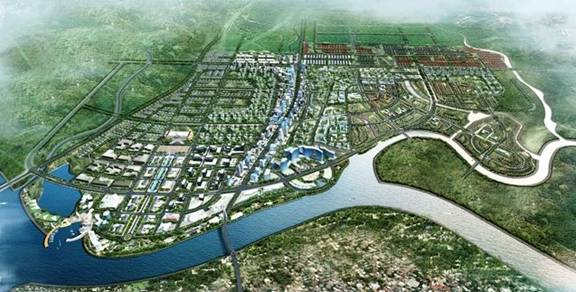 City Hai Phong has just heard a report on the detailed planning of 1/500 entertainment area, houses and ecological parks of Vu Yen island invested by Vingroup.
The detailed planning of the entertainment area, housing and ecological park of Vu Yen island is studied on an area of ​​872 hectares, including the whole area of ​​Vu Yen island in Hai An district and Thuy Nguyen district.
As planned, Vu Yen Island is planned into an ecological urban area including ecological villas, 36-hole golf courses, entertainment areas and ecological parks. Regarding land use planning, more than 64.7% of the area for urban construction, 31.7% is easy for ecological forest parks, more than 3.5% is for technical infrastructure land ... Total investment of the project more than 22,700 billion VND (about 1 billion USD). The project is expected to start in April 2015 and be completed in 2019.
At the meeting, Chairman of the City People's Committee. Hai Phong Le Van Thanh requested, at the beginning of April 2015, the relevant units must complete the planning of 1/500 investment projects and submit to the Ministry of Construction and the Prime Minister for approval to start the project. on April 15.